I attended the 2008 Dayton Hamvention on Friday, May 16 to Sunday, May 18. I also attended Contest University the day prior to the Hamvention.
As usual I had a wonderful time. I worked at the 10-10 booth, presented a talk at the 10-10 forum, and cruised the halls in search of unique radio goodies.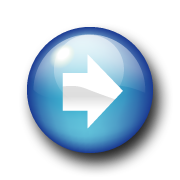 Click Here to see a PowerPoint presentation from my forum talk.
Click on picture for larger size:

Contest University at the Crowne Plaza hotel on Thursday, May 15

Preparing for Freshman classes at CTU 2008

AMSAT pizza bash on Thursday night

Larry W7LB about to board the bus to Hara arena from Salem mall parking lot

The crowds await the opening of Hamvention 2008

Lots of interesting people came by the 10-10 booth

The ARRL booth was huge, and right near our booth

Crowds everywhere, even in the lunch room

Randy KF0X talks to RST club members in Tucson via the D-Star repeater

Here's what makes Hamvention so unique!
I counted 59 antennas on this car, plus he had many more in the back seat.

The flea market was much smaller than in years past, but it was still crowded

Some friends visiting the 10-10 booth: Ivan 9A6AT & Sam K1SL

Kenwood always has a large booth (and free year pins)

Waiting for the drawing in the arena on Sunday afternoon

The vendors were taking down their booths during the raffle